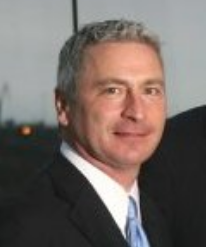 Born and raised in Boston, Jon is a graduate of St. Michael's College, Vermont and holds dual citizenship with the USA and the Republic of Ireland. Today he leads the Mahoney Group, the unique Venture Catalyst firm he founded.
The Mahoney Group's specialty is initiating the executive selling process by creating and executing high level new business campaigns. It effectively opens doors to new corporate business through appointments with decision-making senior executives. With more than 30 years' experience in the Boston business community, MG offers "one degree of separation" to early stage companies entering a new market.
Jon's diverse background includes 12 years in the private sector in business development roles with Bristol Myers Squibb and Eli Lilly.
In 2001-2003, he served as the Director of the U.S. Biotechnology Initiative for Enterprise Ireland in the Republic of Ireland. There he attracted early stage life science companies to Ireland, leveraging Enterprise Ireland's High Potential Start Up Program.
From 2006-2009, he was Industry Director of Life Sciences for the Commonwealth of Massachusetts, serving under Governor's Romney and Patrick. While coordinating all the state's resources, his responsibilities included boosting the retention and growth of indigenous Massachusetts life science companies while attracting new ones to the Commonwealth. Jon is proud to have participated in drafting and passing the $1 billion Life Science Initiative Legislation and then overseeing the growth of the #1 life science cluster in the world.
Jon also serves as Executive Director of the Boston Irish Business Association (BIBA). This active networking organization is dedicated to promoting the business interests of its members and member organizations in Massachusetts and abroad. BIBA successfully fosters economic and professional growth among business and political leaders, while retaining and strengthening their connections to Ireland.
In addition to all the above, Jon is a Board Member for the J-1Visa Program at the Irish International Immigrant Center. He's also a Board Member of the Boston Friends of the Gaelic Players Association and a Connector with Boston World Partnerships and Connect Ireland. He's active in local charities (Claddagh Fund, Cystic Fibrosis Foundation and Massachusetts Special Olympics.) And on top of all that, Jon is an NCAA Football Referee.